STATIONARY PRODUCTS FOR PRISON INMATES!
Note Cards (10 for $5.25), Envelopes, Tablets, Composition Books, Sketch Books, Dictionaries, Puzzle & Coloring Books for prisoners.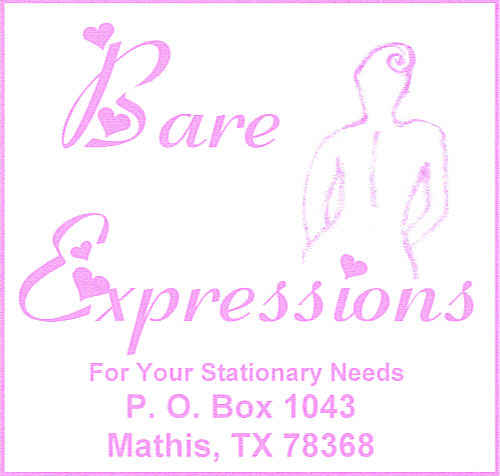 Welcome to Bare Expressions and thank you for your visit.

VERY IMPORTANT: When placing your order online, please make sure the shipping address is correct on your check-out page. The shipping address should be the person you want the order shipped to and not your billing address. If you mistakenly put your billing address as the shipping address, please email us immediately, at BareExpressions@yahoo.com, with the correct address or the order will be shipped to your billing address.

We specialize in stationary products for prison inmates - note cards, journals, envelopes, tablets, composition books and puzzle books. We are an independent, family owned distributor and offer rapid service and quality products to our customers. We are located in Texas serving the entire United States.

We have sufficient inventory and offer afordable prices. Our supply of stationary products insures delivery of a high quality product with no shortages or delays. Our very popular note cards have originally designed fronts with blank insides.


Please contact us for your all stationary needs:



Address:
P. O. Box 1043
Mathis, Texas 78368

Email:
BareExpressions@yahoo.com

We now have a Gift Catalog. Inmates can order gifts from the catalog and have them shipped directly to family members and friends. Each item ordered is $10.00 and includes shipping, gift wrap & a gift card. The brochure contains 13 items and there's something for everyone. To request a brochure, email us or write to the address above.


---

Note Cards

Composition Books - Sketch Pads - Tablets - Envelopes


Journals

Specials


Dictionary - Coloring Books - Puzzle Books

Holiday Note Cards


Order Information

Orders for TDCJ inmates


Request A Stationary Brochure or Gift Brochure

Powered by WebRing.